Here is an image of what the settings for the runout sensor will look like.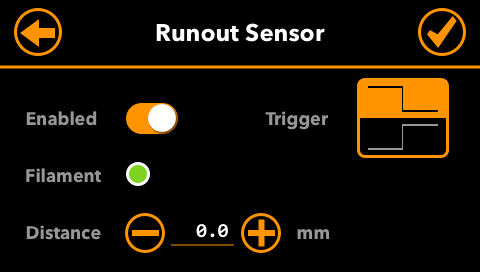 It will be possible to set the amount of filament to extrude before pausing when no filament are detected (it is typically the distance between your sensor and the extruder). You will be able to choose the trigger (high to low or low to high) since there are many different sensors. The filament LED is there to help you test if your sensor is properly detected.
I have finished the implementation of this new feature but I have some small bugs to fix. Version 5.1 will also be based on Marlin 2.0.9.3, currently the latest version.