ADVi3++ User Manual has moved. You can now find it on a dedicated web site powered by Wiki.js.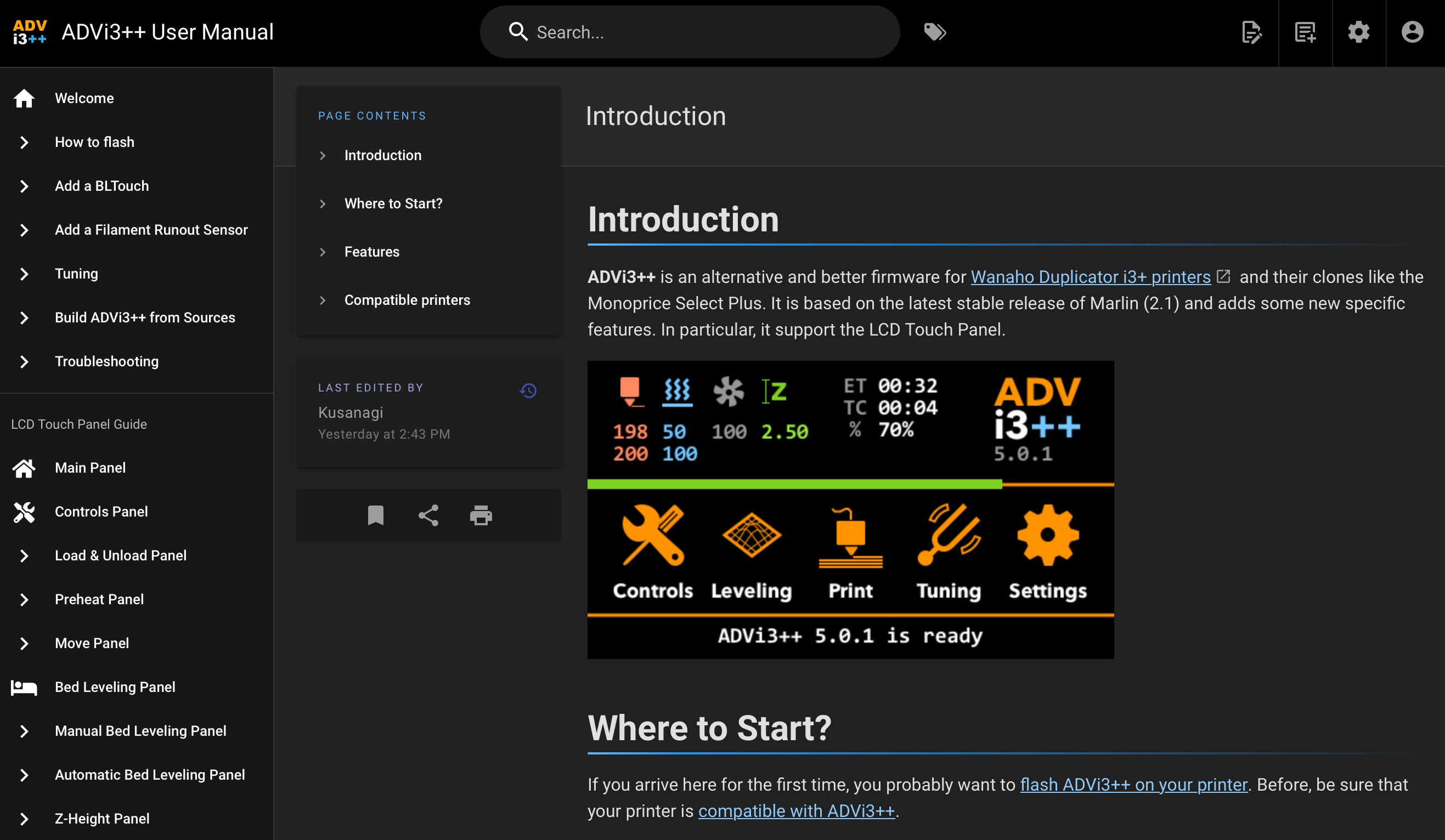 To get access, use your ADVi3++ Community account. If you are already logged in, you can directly access. Otherwise, click ADVi3++ Community on the login page:

Enter your ADVi3++ account credentials: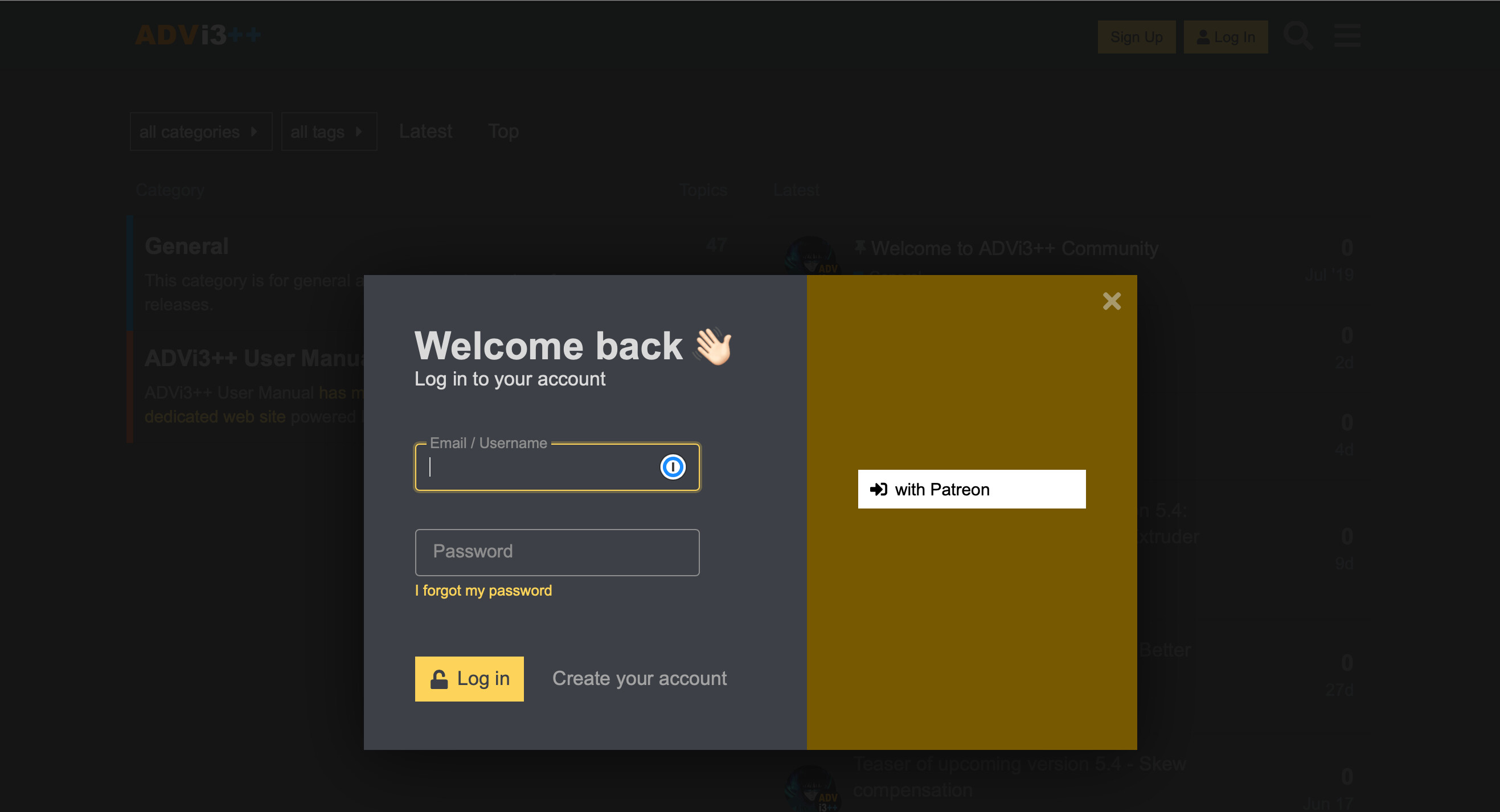 In case of problems and if you are an active supporter of the project on Patreon, you send me a direct message.
Important: Only supporters of the ADVi3++ project on Patreon have full access.