Good afternoon,
I have an Aldi i3 clone (Balco Touch with V5.2C board) and recently I have had severe trouble with the Y axis. The bed seems to jitter when it moves during a print. This only appears to happen when the printer is printing. During travel or when moved manually using the controls it is smooth. This is producing surface defects as pictured.
I have attached a slow motion video of the hot bed moving during a print which shows a noticeable stop/start motion to the print bed. This is producing the vertical lines shown in the test cube below.
[video=youtube;TYSGepeNibI] https://www.youtube.com/watch?v=TYSGepeNibI [/video]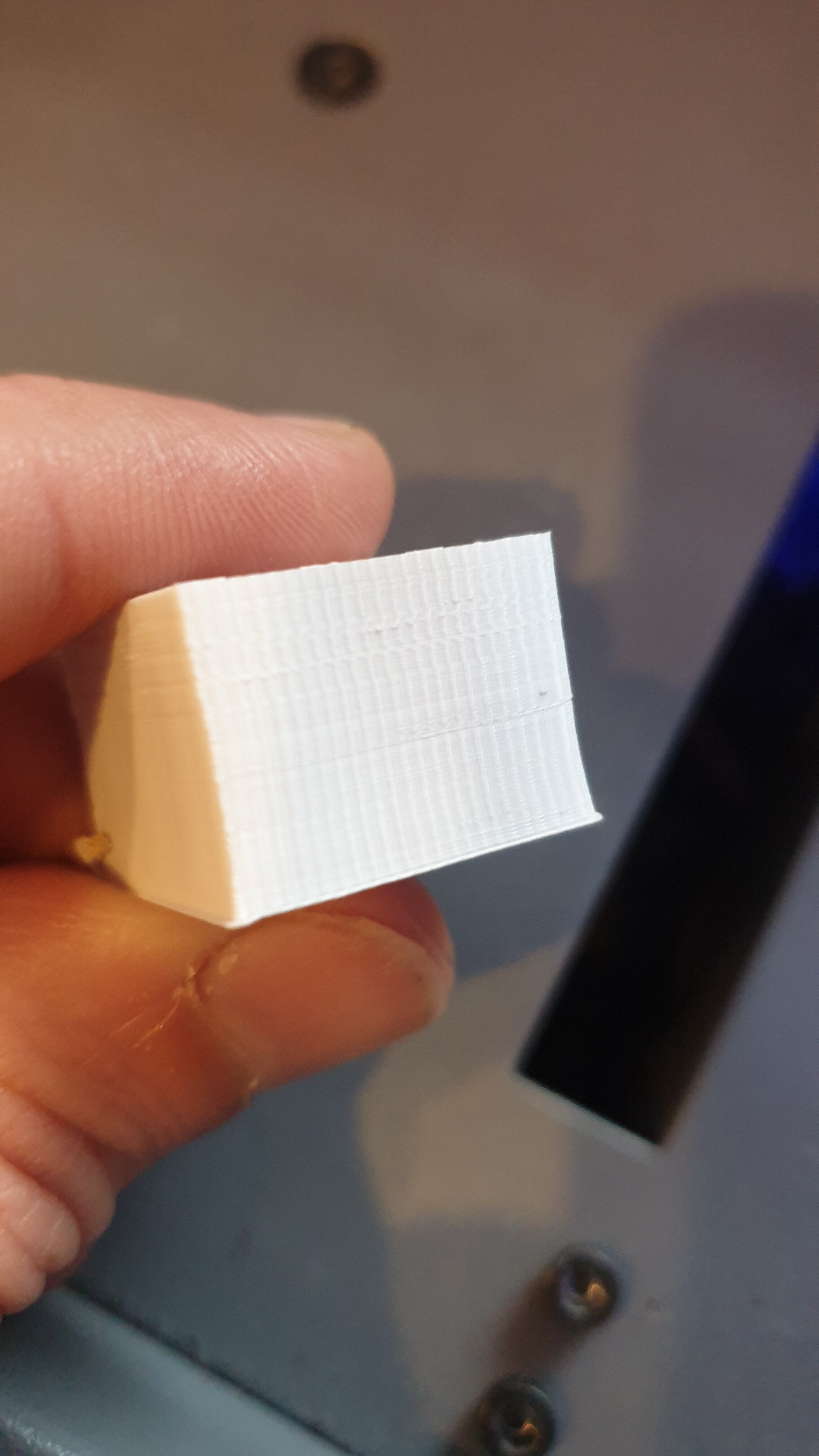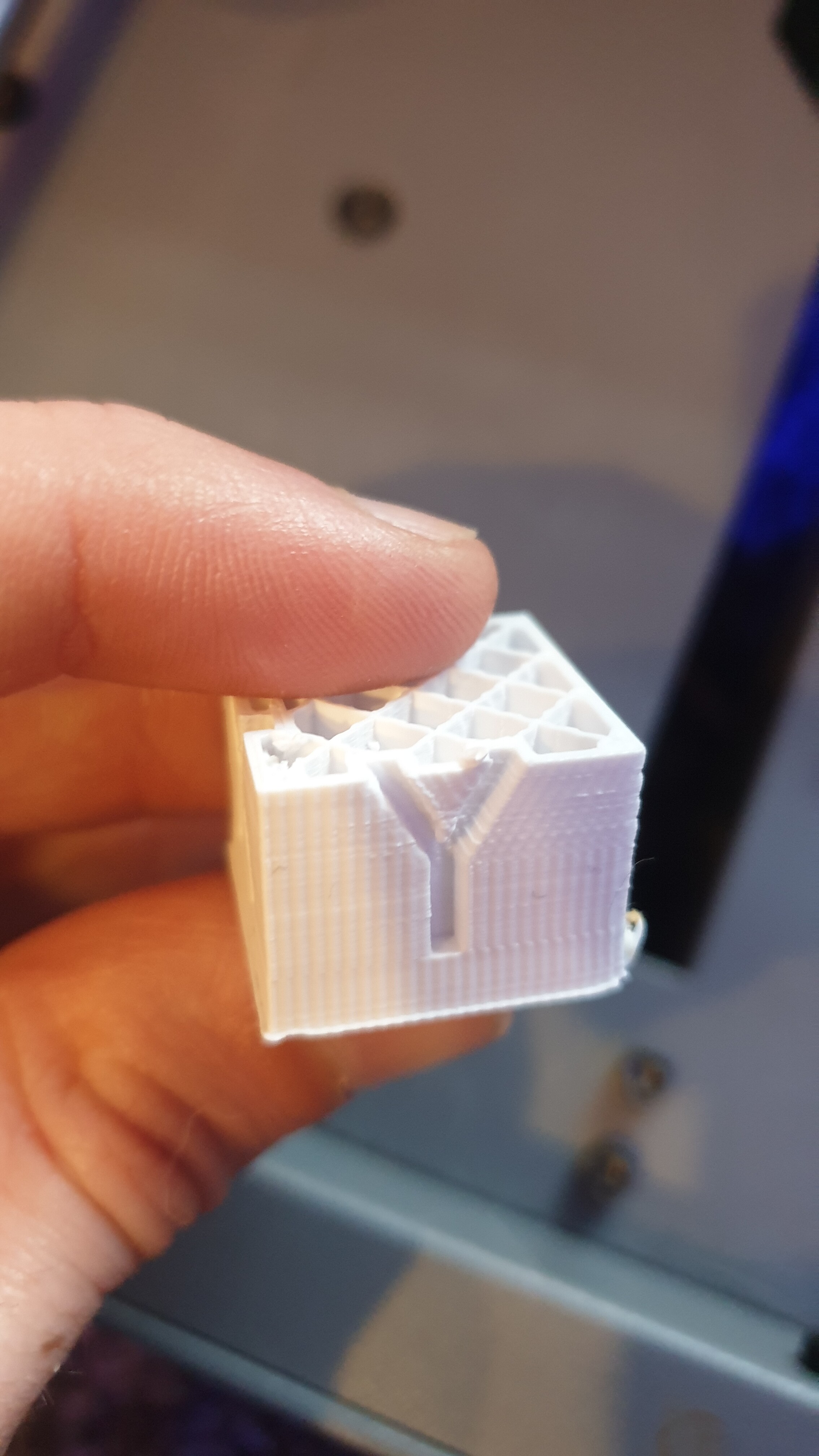 Heres what I have done so far to try and teoubleshoot:
-Replaced Y axis bearings with Drylin nylon ones.
-Squared the frame and installed a z brace.
-Tightened the Y axis belt.
-Replaced the Y axis stepper motor.
-Upped the VREF of the Y axis driver.
-Replaced Y axis idler pulley mount with a stronger design from Thingiverse.
None of this has helped and I'm at the end of my tether with the machine. I changed to ADVi3++ several weeks ago hoping it was a firmware issue.
Printer Details:
Aldi Balco Touch V5.2C with BLTouch
Does anyone have any ideas what could be wrong as I am completely lost!
Kind regards,
David