I have my BLTouch installed and functioning with the latest 4.0.3 FW. It was working great until We had a power failure in the neighborhood. Now The print speed is 1/10 of what it should be. The homing and auto-leveling speeds are fine. I have checked the steps, feedrate, accelerations, and jerk in the settings and they seem ok. I was using 20mm/sec in Cura with good results but now the speed is really slow. I increased the speeds to 40 in Cura but it had no effect.
Here is a video of the last 3 leveling moves a purge line then the printng.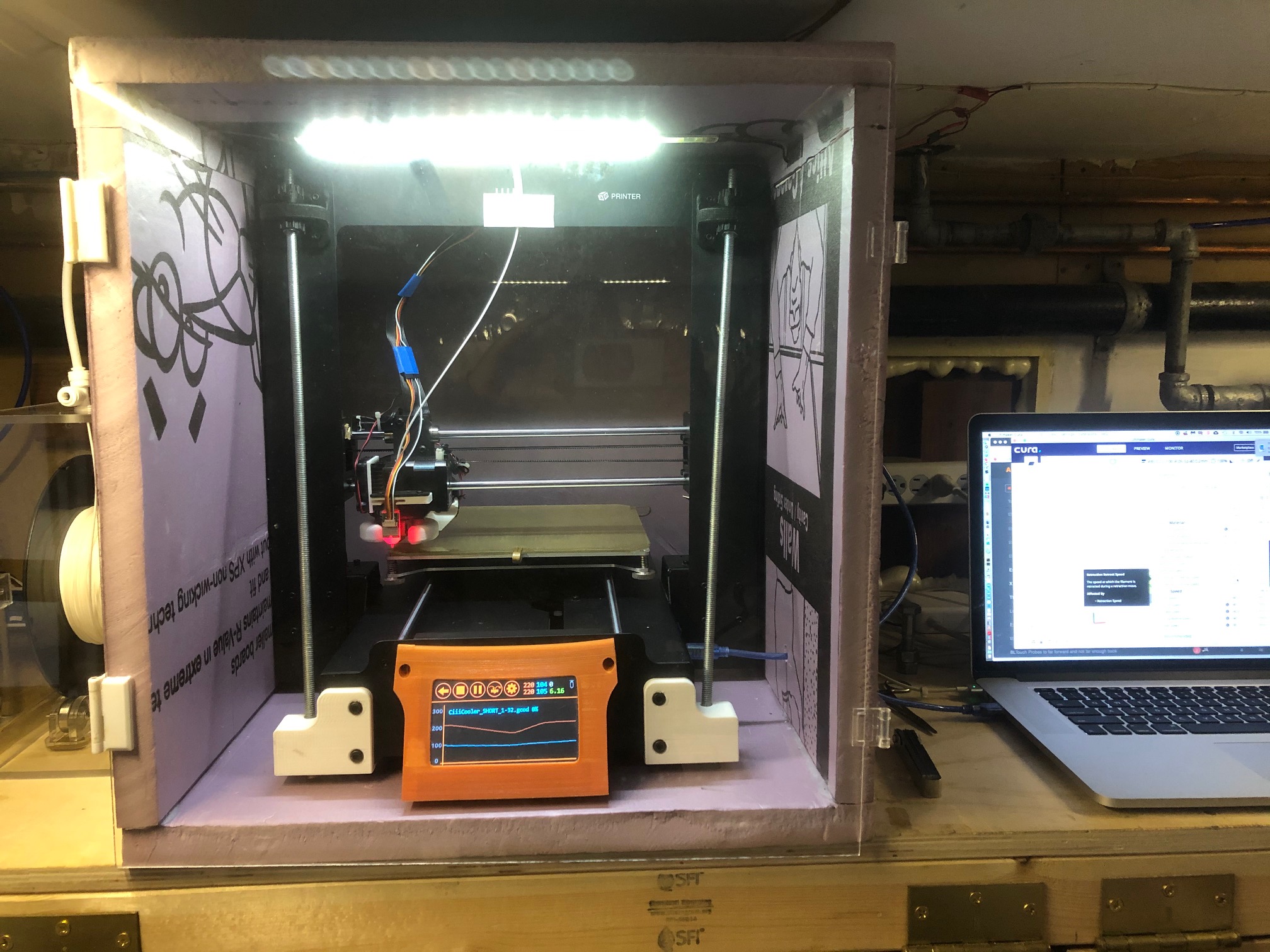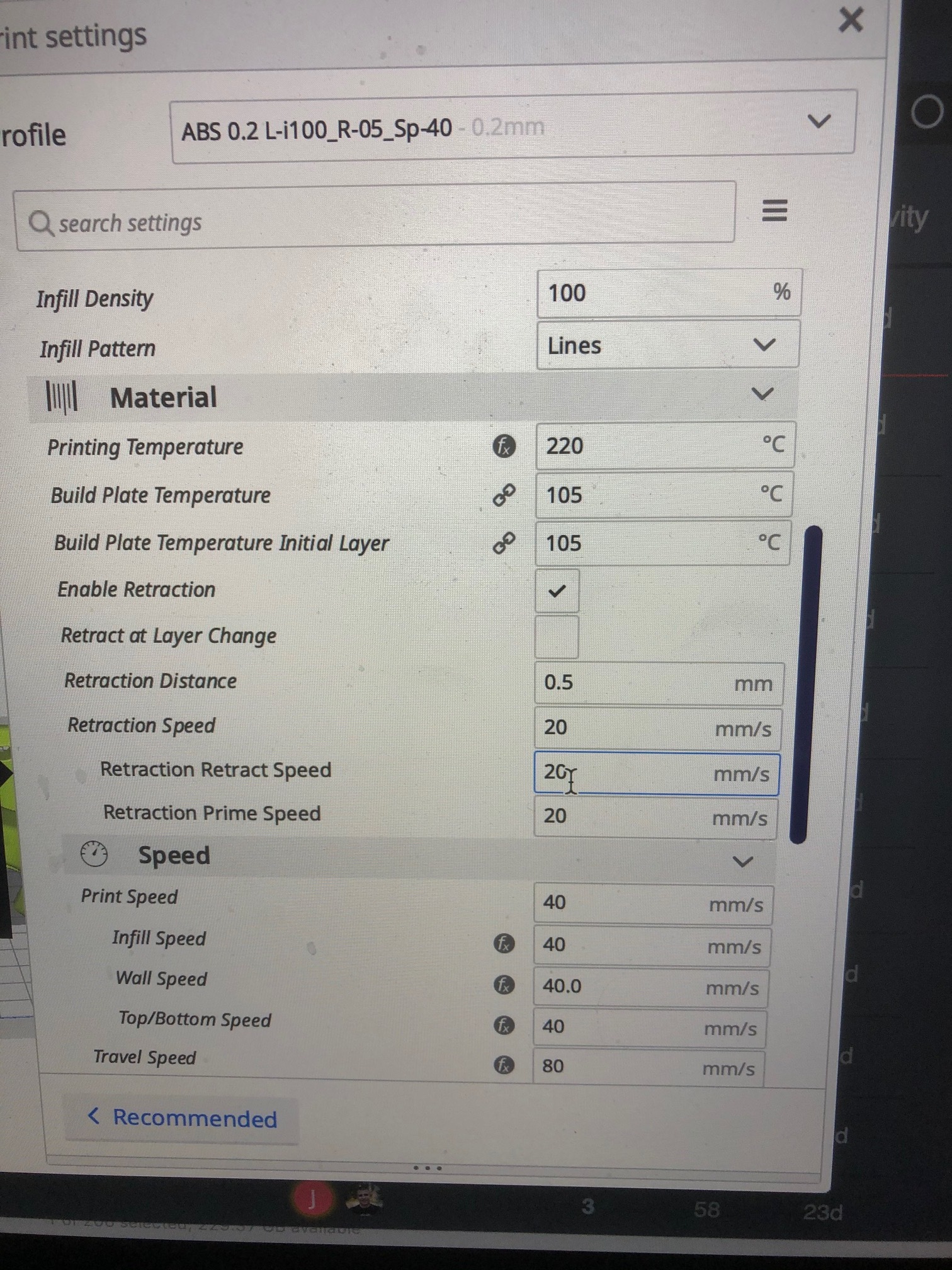 I am familiar with the Arduino IDE. Do you have any suggestions as to which variables I should check?