Today morning after a whole night print I spotted that my nozzle its showing -15C
I checked all the connections and it eventually jumped to normal but now the temp grows much over the set temperature. I also spotted some places that were molten on top of the print - like a drop of filament
Now when I try to print my temp goes way over the set temperature - thats what I can see in octoprint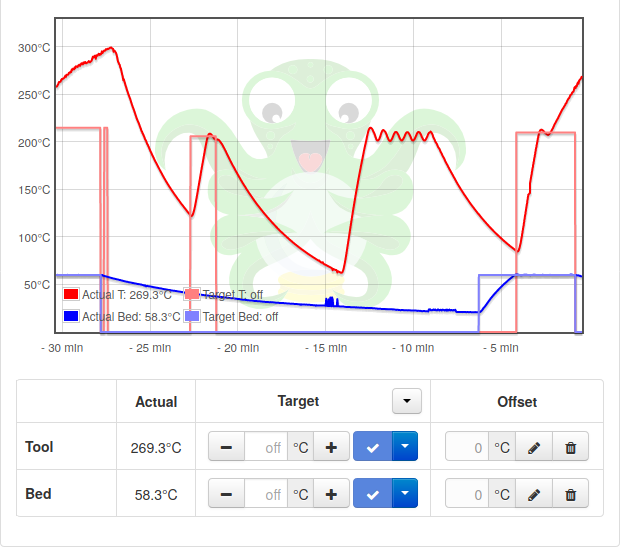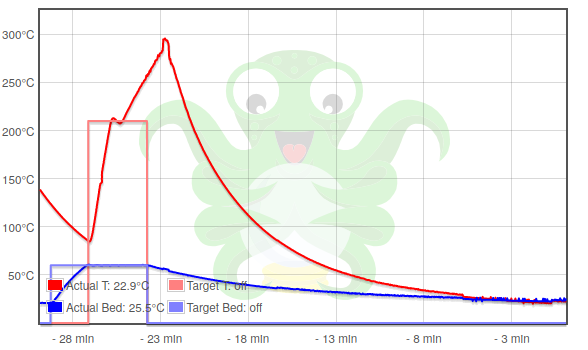 The display also shows such values - one is during the print and one after I stopped it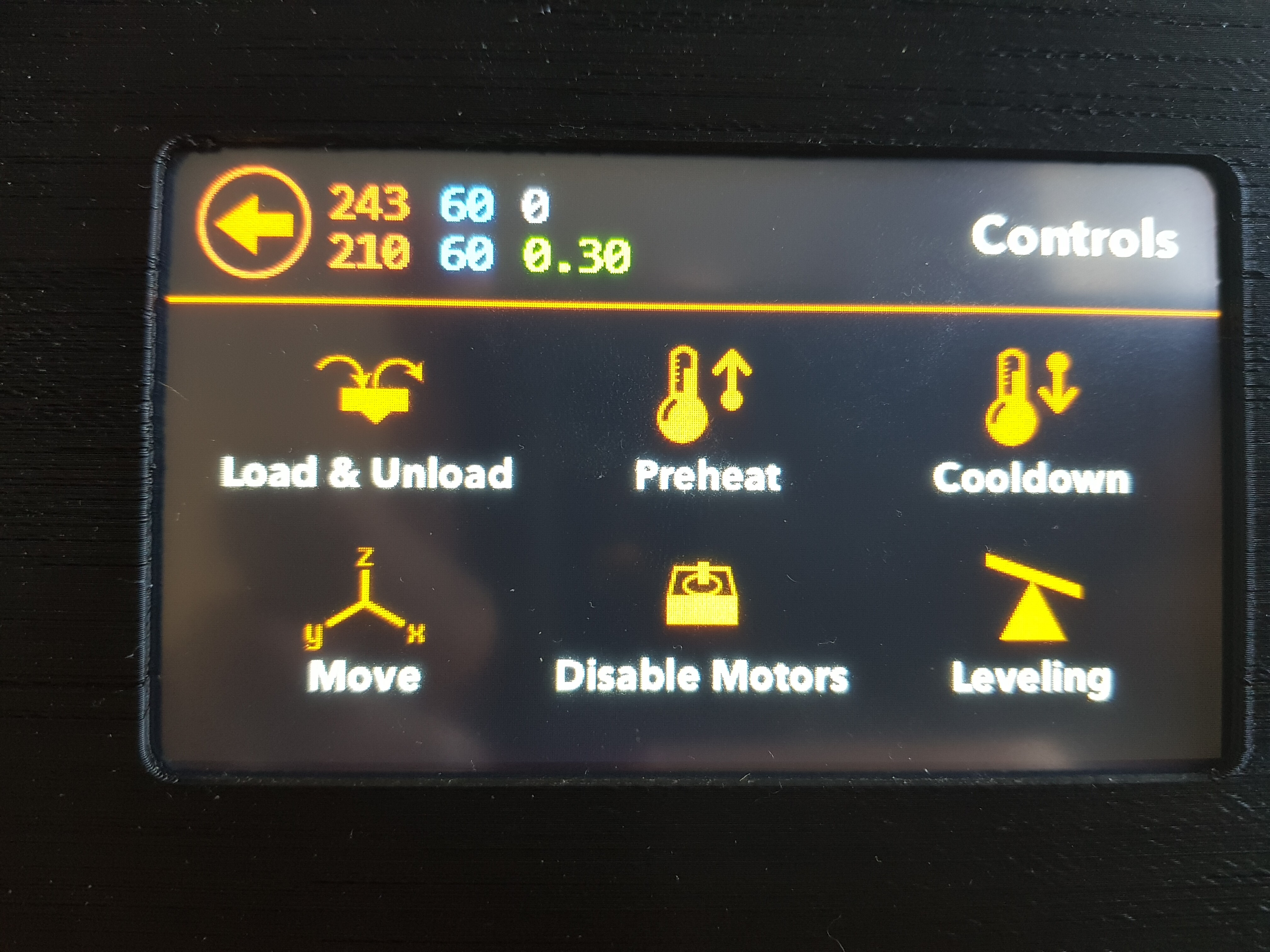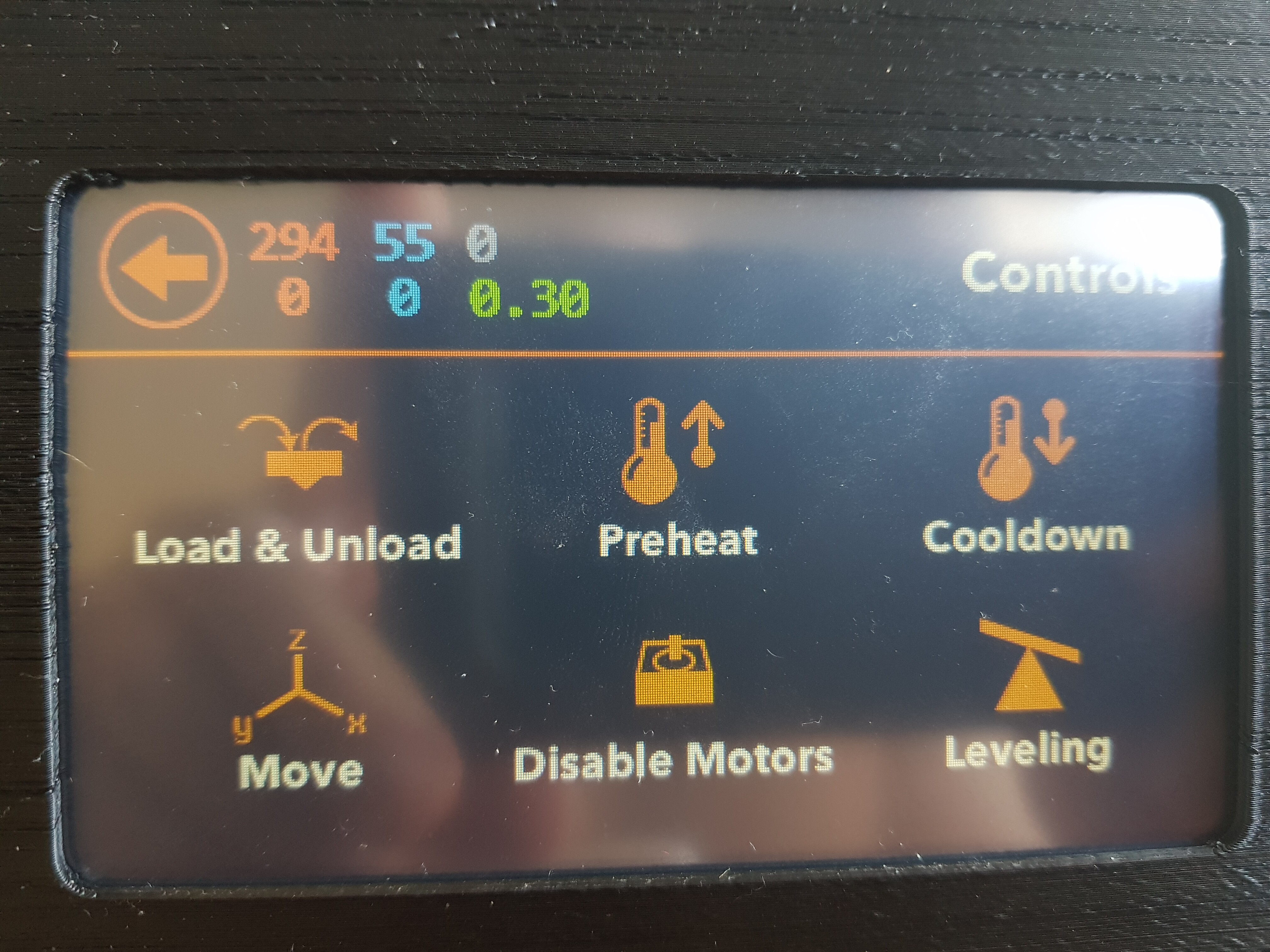 if I would not know that there is no relay I would think its there and its sticking
Im using currently 4.0.6 - I flashed it yesterday to disable bltouch/before I had the bltouch firmware and in the meantime I tried klipper because I had problems with starting the prints with bltouch - the first layer was not really sticking - I had to raise the bed a bit during the initial skirt printing
another thing I spotted on the diagnostics screen when the temp was going down it was showing around 700 and was raising but it often jumped to around 980 if I remember correctly and then back to 700 (977 its showing now when its in room temp)
Any suggestions ? Im thinking to solder some caps because it seems to be lot of noise going on on the lines - but heating to 290 and showing it on the screen is weird anyway because the cpu knows the temp? or is it separate part of memory - the heating temp and the display part ???