I've got a
Wanhao i3 Plus V2 from Microcenter (PowerSpec Branded).
Genuine BLTouch v3.1
ADVi3++ v4.0.6
I noticed that my bed was a bit warped, so I did a ton of sanding and a little shimming before installing a wambam magnetic surface.
The problem I'm having is that I can level the bed very accurately using a paper feeler. I follow that up with Auto Bed Leveling routine, and I get some numbers. Every time I print, it's like the ABL is overcompensating for the measured values. That or the values are flat wrong.
Things I've checked and rechecked:
x-axis alignment - make sure they are parallel, turn z-axis lead screws until alignment sticks are tight.
manual bed leveling - make sure paper feeler has very close to the same amount of friction at each manual point.
extruder e-steps - tuned it multiple times, getting very clean and consistent extrusion
z-height offset - I can get a perfect 1 layer square in the middle.
I'm at my whits end. I've been driving myself crazy for two weeks trying to figure this out. Today I ran an experiment, I tried a print that I sliced with just 1 layer as an infill pattern only. I printed it, ran ABL rutine, printed it again. The results were shocking.
No ABL: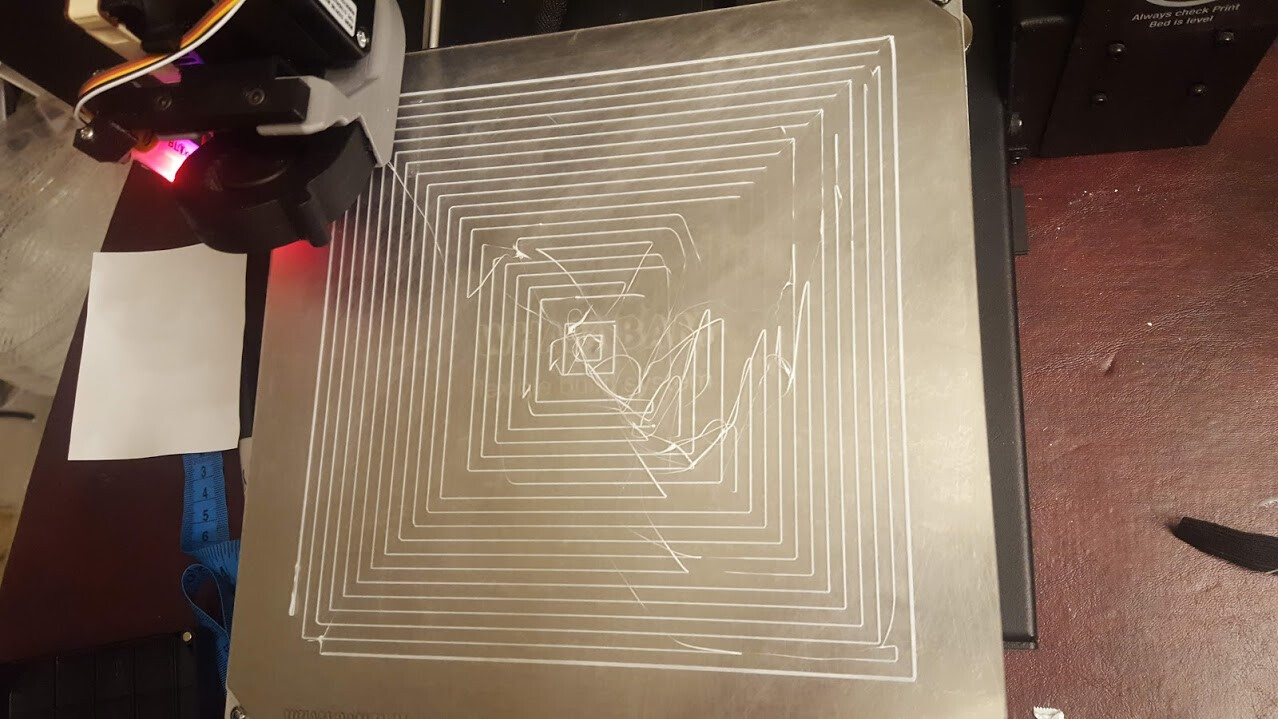 ABL Output: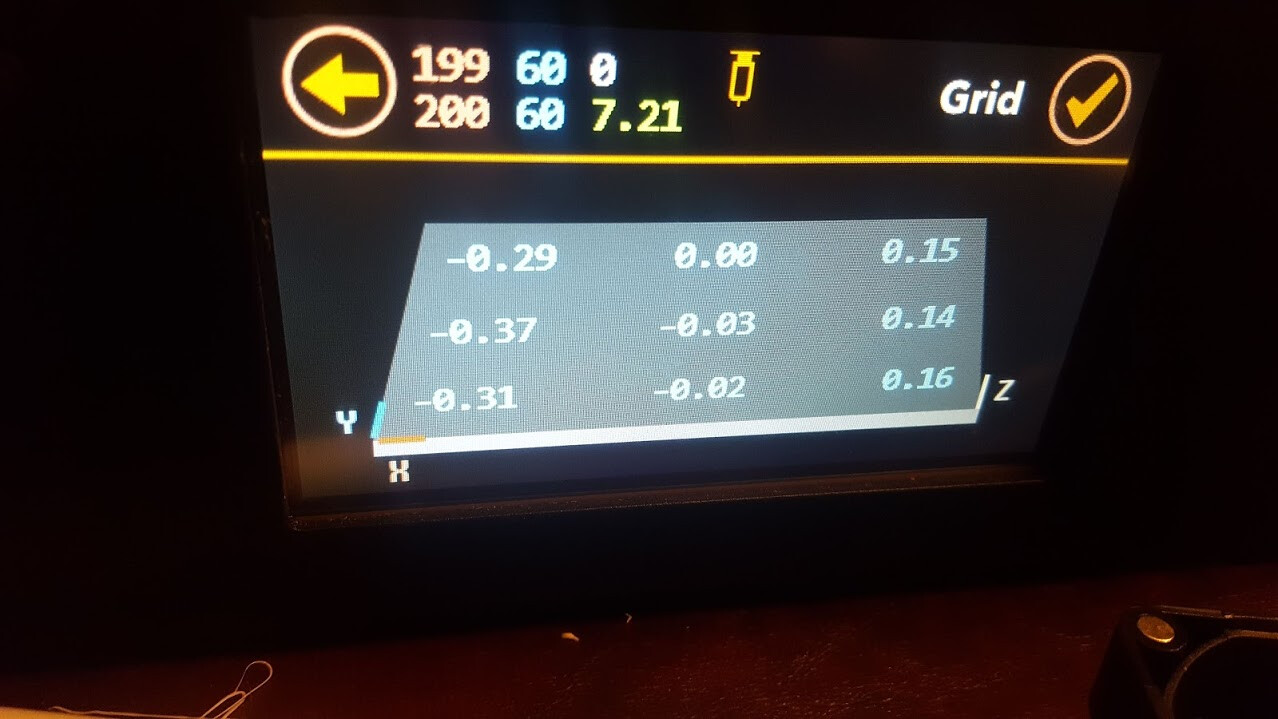 With ABL: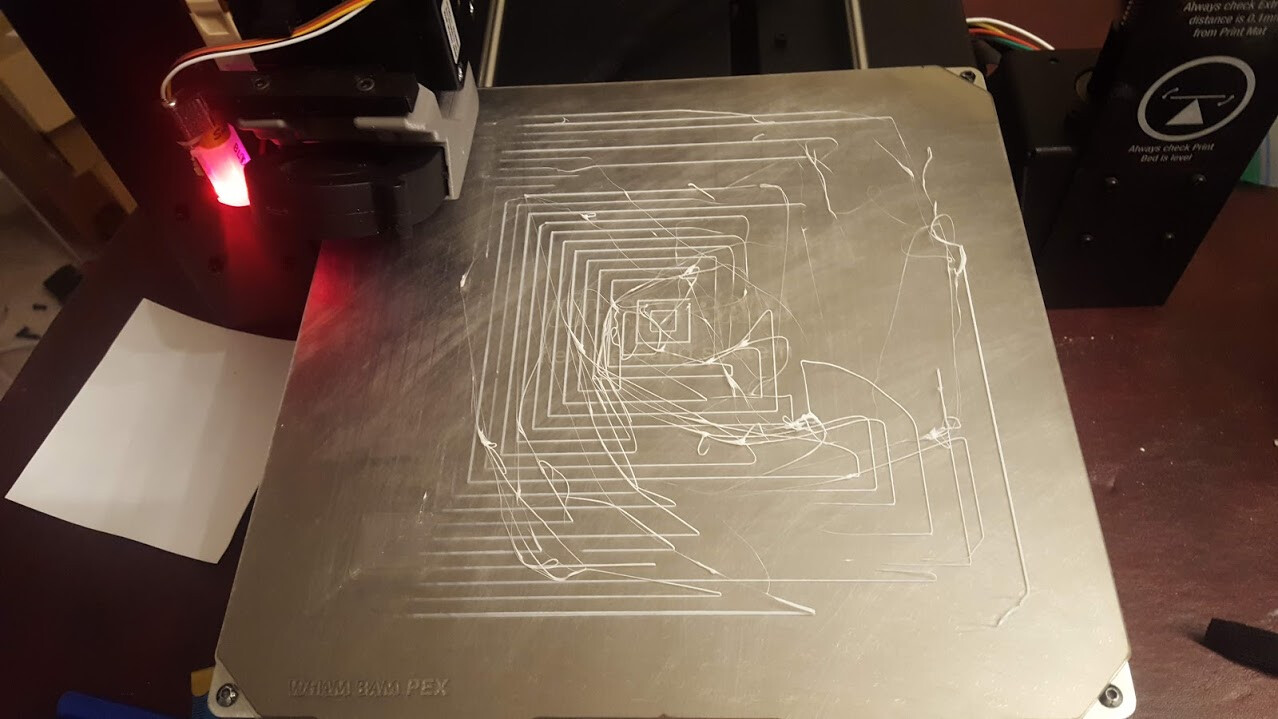 You can see, it's as if the ABL is compensating too much. I suspect this is more to do with the measured values than it is with the firmware. The left side is so close that I heard the extruder skipping, the right side is so far away that it doesn't stick at all.
Any help, ideas, or encouragement is appreciated.