Currently running ADVi3++ v 4.0.1 on my Monoprice Maker Select Plus, loving it. After being home for over five weeks because of the lock down and been printing 18-24 hours a day, my MKS Mosfet upgrade mod for the bed finally bit the bullet.
While waiting for a new mosfet to arrive, I've been thinking about upgrading to BL Touch. However have a few questions, hoping this group can help.
Is the new BL Touch v3.1 compatible with the ADVi3++ v 4.0.1 or later?

Anyone have any good experience with printed mounts for the BLTouch? Only spot on my extruder head is to the right of where the original front fan was mounted from factory. Currently have an LED light mounted to that L-shaped arm. The shown LED mount was made by me, so I can modify it to accept a BLTouch mount.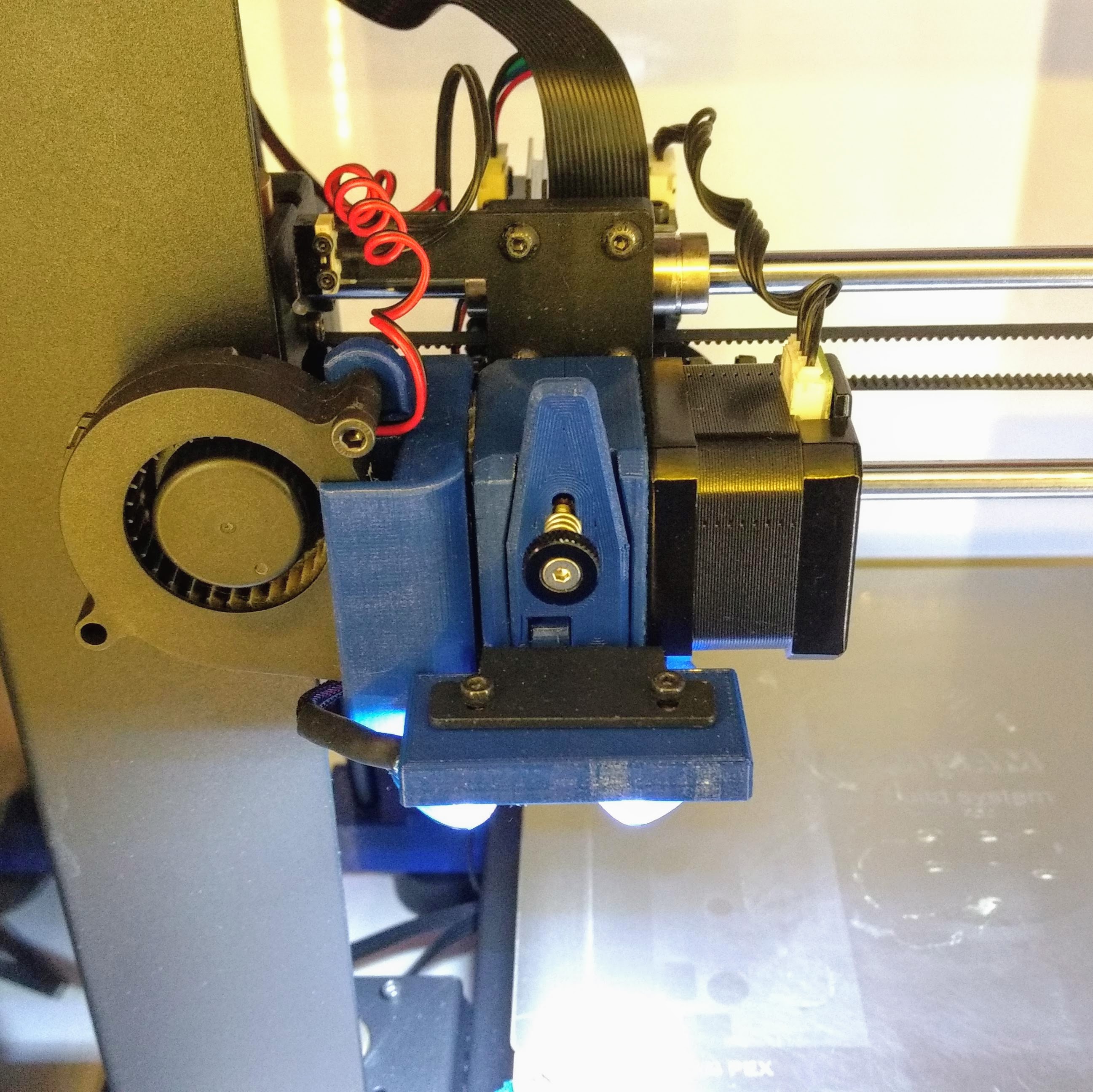 Any tips or suggestions on installing to main board and software. I believe I'll need to upgrade the ADVi3++ with BLTouch.
I'm planning on purchasing on Amazon the BLTouch v3.1 with 2 meter cable directly from Antclabs. Any help, suggestions and tips greatly appreciated.