Hey guys!
I've installed the BLTouch sensor this morning, word by word from the manual. It seems to be functioning perfectly. I manually levelled the bed using the guided levelling, and the level is perfect except a very slight low spot in the centre of my bed. I then set the z-height with the exact same feeler gauge as the manual level.
However, when I then go to do auto-levelling: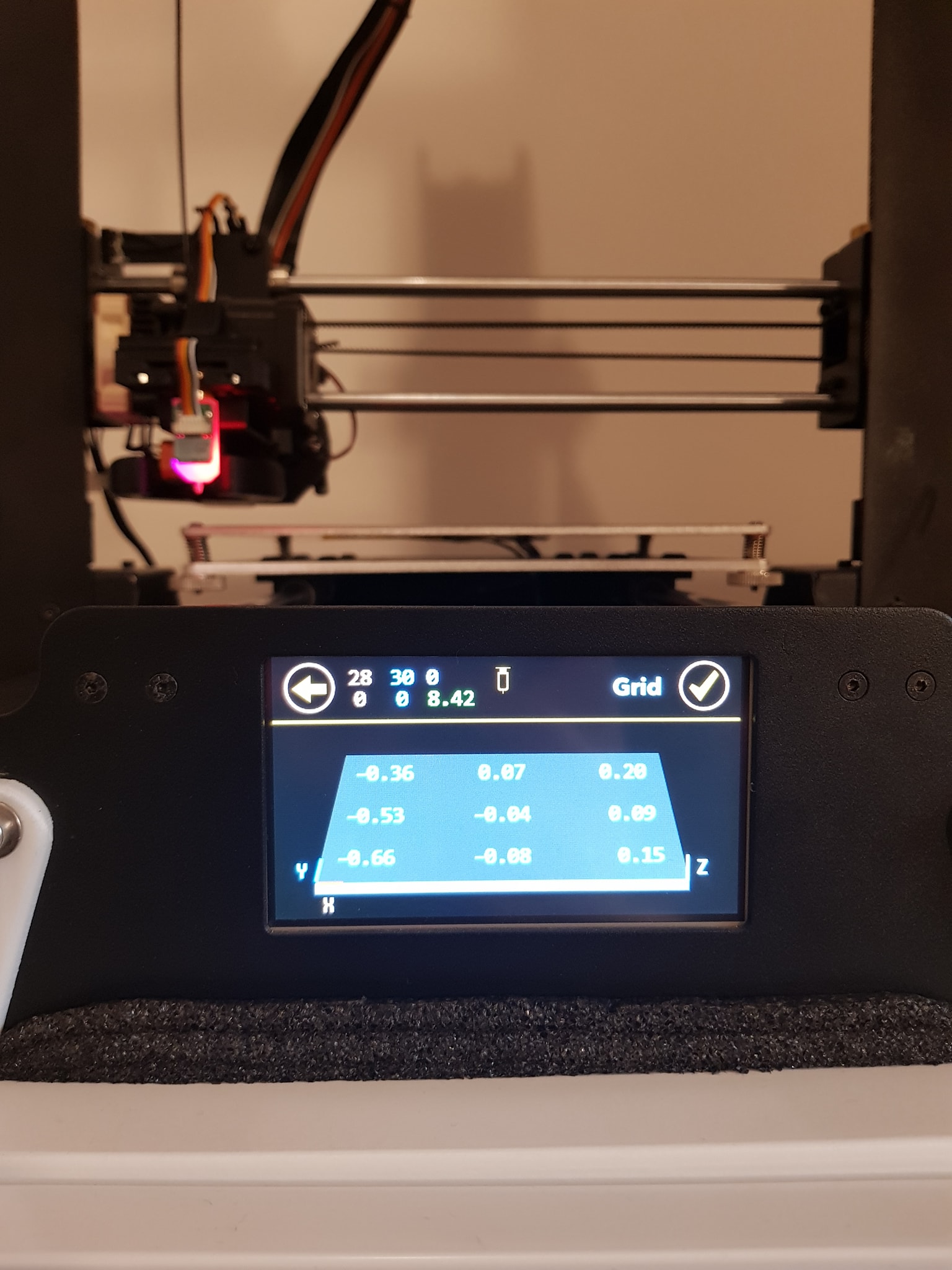 I get a grid like this!
Whenever I try to print, the nozzle starts above my set z-height and nothing sticks! What should I be looking at to solve this? Software/firmware changes? Bent X-rods? Am I following the levelling process incorrectly?
It was printing perfectly yesterday as I printed a new cooler and mounts for the BLTouch!
Many thanks,
Matt